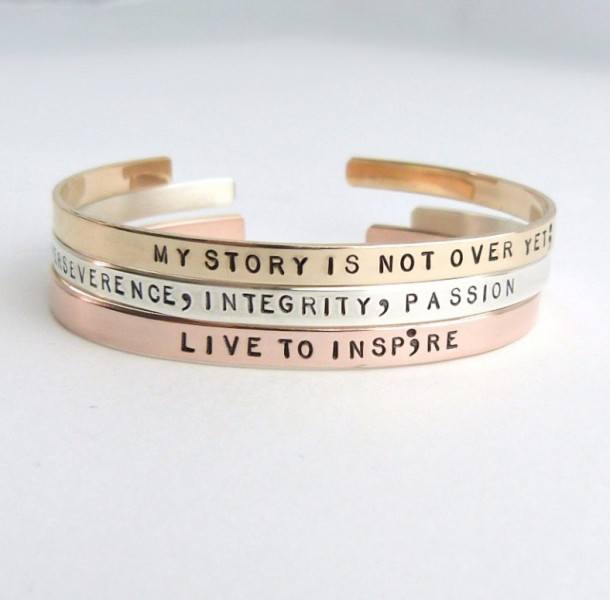 Believe Cuffs
Accessories
$
40.00
Our "Believe Cuffs" are hand crafted with words of wisdom, power and hope. They are a symbol that you CAN make it through any storm in life and you CAN find your greatness if you just keep going, keep pushing and remember life is amazing.
These cuffs act as a reminder that you can live a life of inspiration and spread that feeling to every person you meet.
Each of these are hand crafted by a female entrepreneur. Each piece is hand stamped one letter at a time.
Made from solid sterling silver, 14k Gold filled and Rose gold filled materials. Those with skin sensitivities can wear this as it is real gold.
Gold filled metals are a higher quality metal that will not rub off or tarnish your skin. These can be worn in water without fear of tarnishing.
Gold filled is made with thousands of layers of real 14k gold that has been bonded to a base metal core. Each one is 6 inches long and can gently be molded to fit the wrist. A perfect balance of sturdy and light for stacking multiples.
Your support in buying them not only help build suicide prevention programs. A portion of the sale will also support an inspiring female entrepreneur much like Erika, we hope these cuffs inspire you as well.