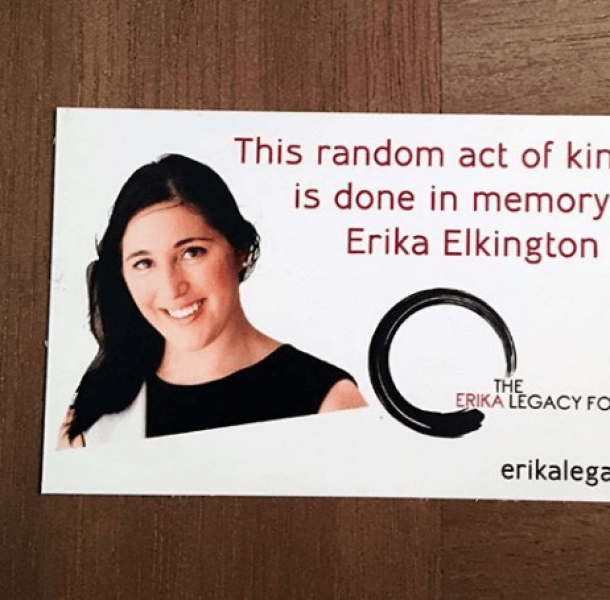 Kindness Cards
Accessories
$
5.00
This product is not currently for sale online.
Printed on high quality cardstock these Erika Legacy Foundation cards were created to pass on a kind deed out in the world.
We have all heard the story of a person buying a coffee for the next person in line. Our goal is to have as many of these types of incidents happen around the world as possible. When you do a good deed, hand the person this card and let them know that there is still kindness in the world.